Sundarban Tour Packages
Get sundarban tour at an affordable price. .
BOOK SUNDARBAN TOUR PACKAGE FROM KOLKATA
Let's take a gentle stroll in the lap of Nature' with us----sneak peek of the world famous Royal Bengal tigers, alligators, various species of birds, wild monkeys and other animals as well as the scenic beauty of Sundarban Tour fascinate you. You'll get a chance to relish the majestic sight of Sundarban Delta , formed by the confluence of Ganges and Brahmaputra & make your journey memorable forever.

Sundarbany Tourism, The Best Travel Agency in Kolkata, make your travelling experience better than ever. You have the opportunity to visit the UNESCO world heritage site Sundarban, famous for its 'Mangrove Forest all over the world in a cost effective way. The adventure of riverside jungle, the greenery around you and the chirping of birds give you the ultimate pleasure of mind.

If you want to enjoy the motherland of wild animals, Sundarban Tour Packages are here to make your journey delightful & comfortable. The Sundarbany Tourism, the best Sundarban Travel Agency, provide the greatest services to our customers for a decade in order to satisfy them in every possible way.

We are the most trusted Sundarban Tour operators in Kolkata. We care for our clients and arrange pocket-friendly Sundarban tour packages for them. We never disappoint our loyal customers who depend on us. Sundarbany Tourism is specially known for its hospitality, amazing food menu & wonderful accommodation. Those who once have experienced the luxurious and fruitful journey with us, consider us as the Best Sundarban Travel Agency in Kolkata.
---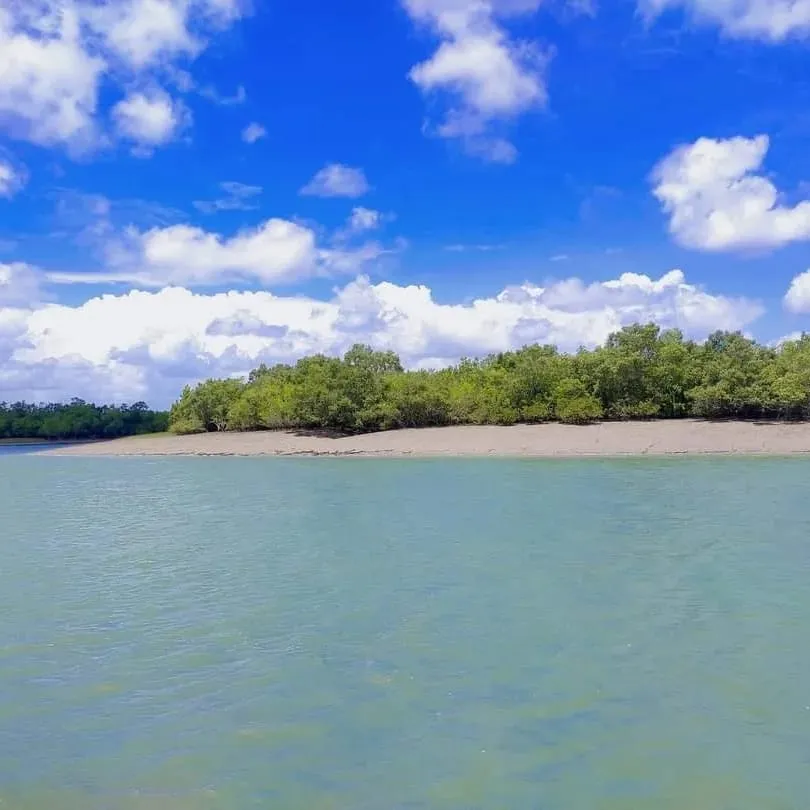 How to book

Sundarban Tour Packages?

We offer Sundarban tour packages with confidence and honesty. The Sundarban is a natural and very beautiful jungle. We will do what we can to make your Sundarban tour memorable.

We have been providing Sundarban tour packages for over 10 years. Our customers are always happy, we provide the best Sundarban tour packages. We have a Sundarban travel package, where you can travel to the Sundarban at a low cost. We have 3 main packages to travel to the Sundarbans. You can avail any of the packages as per your choice. All our Sundarban tour packages are guided by professional tour guides.
1

Select your preferred tour Package

2

Read the full details of package

3

Send enquiry & booking confirmation
Book Now
Sundarban Tour Packages
Looking for an affordable yet comprehensive sundarban tour package? Look no further than us! We provide the best sundarban tour package with all the bells and whistles at a price that won't break the bank.Our sundarban tour package includes everything you need for a hassle-free vacation, from transportation and accommodations to meals and sightseeing tours. We've also included some great extras like a sunset cruise and a visit to the world-famous Sundarbans Tiger Reserve.With our Best Price Guarantee, you can be confident that you're getting the best value for your money. So what are you waiting for? Book your sundarban tour today!
+20

Tourist Spot

In Our Sundarban Tour Packages, You Can Enjoy Visiting 20+ Tourist Spots & Witness The Beauty Of Nature.
+1000

Happy Customers

Our main objective is to provide good service to the customer. So we provide the best Sundarban Tour Packages along with excellent tour management system.
24x7

Support

We provide 24x7 customer support, if you have any queries regarding our Sundarban Tour Packages, just pick up your phone and call us, we will provide the best solution for you.
Plan Your
Sundarban Tour

with us

If you want to get all the services in one package then you have come to the right place, we provide everything in our Sundarban tour packages.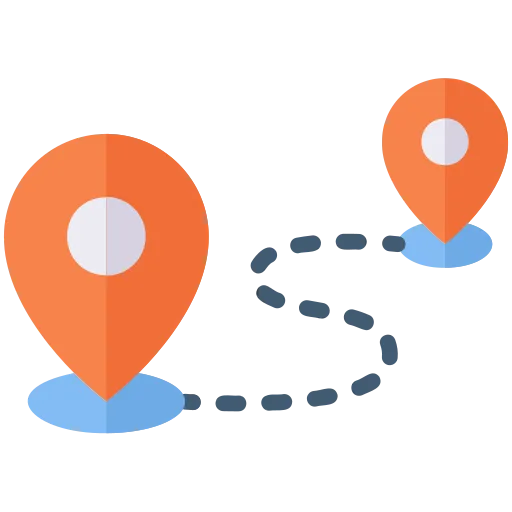 Itineraries studied in detail
We give the tour schedule and everything in details. You can read everything on our page and know more about our tour package.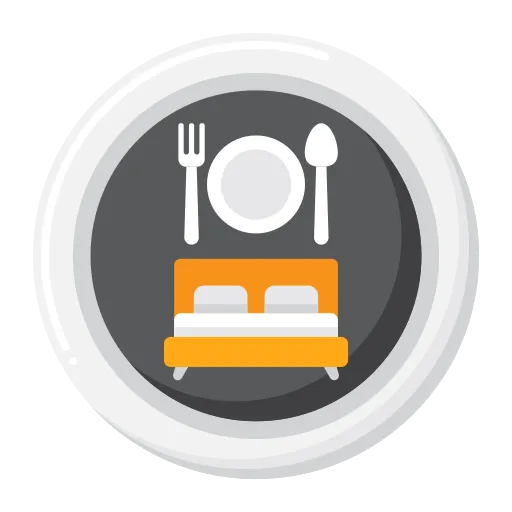 Room and food included
We also provide accommodation & food. Bed tea, breakfast, lunch, snack, dinner, etc. are included in every tour package.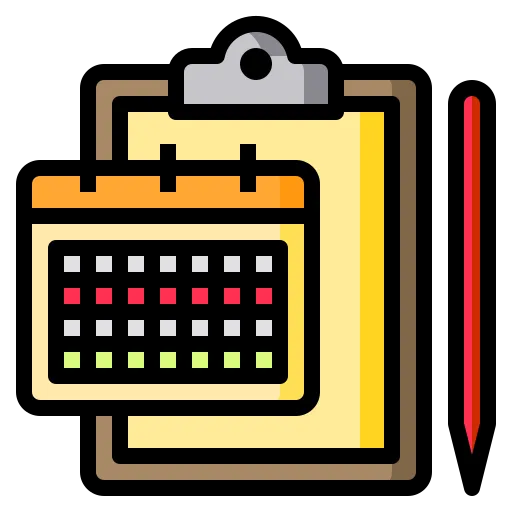 Everything organized
Pickup & drop, food package, tourist boat, accommodation, jungle permission, tour guide, everything is included.
Why choose Sundarbany Tourism ?
SUNDARBANY TOURISM make your sundarban tour comfortable and safe with us. The facilities which we provide in this price that's not possible for other sundarban tour agencies in Kolkata to provide. You don't have to pay extra money for food, because it is included in the Sundarban tour packages. We maintain hygiene of our food. Our guide will help you to know about every spot of Sundarban tourism. You can customise your food, if you tell us before. We have pick up and drop facility from Kolkata to Sundarban by ac car.
Quick Pickup & Drop Service
We provide AC car from Kolkata to Pickup & Drop Service, our specific address is the Kolkata Science City. We also provide our car according to guests convenient location.
Comfortable House Boat
We provide comfortable boats for touring the Sundarban for every tourist. There are Washrooms available in the boat. There are beds available inside the boat and you can take rest if you want.
Provide Best Food
We always try to provide the best food for our visitors. We provide two type of food vegetarian and non-vegetarian. We usually provide authentic Bengali food.
Provide Best Cottage/Hotel
We try to provide the best accommodation facility for the tourists.
SightSeeing
We try to start as early as possible to assure our tourists the best view of all the nearest tourist spots.
Privacy
We value the privacy of our visitors. We try to keep our visitors safe and sound.
Safety
Safety is very important, we provide full safety to our tourists.
Doctor on call
Don't worry if someone gets sick during the tour, we provide Doctor on-call service.

Pranav Bakshi
It was an awesome experience exploring sundarban with Sundarbany Tourism. Very affordable cost than others. All members are very co-operative and helpful. Food quality was awesome and delicious. They also gave us full security and safety. Must recommend to visit sundarban with Sundarbany Tourism.

Amitabha Sinha
Our trip to sundarban was very well organized and we enjoyed a lot. The whole day boat cruise with bengali style food with many fishes like illish, chingri, vetki made our trip really fabulous. The boat and resort were neat and clean. Overall experience was very good and satisfying.

Chandravadan Majumder
If you are a true nature lover then you must visit Sundarban. It's more than what we google it. The boat ride was awesome and very relaxing. We saw lots of wild animals in the mangrove forest. We all danced along with the local folk dancers. We received excellent behavior and food quality from Sundarbany Tourism.

Aghor Bandopadhyay
It was a really great weekend in Sundarban with Sundarbany Tourism. The stay was good and food was homely and tasty. The behaviour of the staff was very good. The trip was well organized. I would recommend Sundarbany Tourism to people who are looking for Sundarban tours.
The Most Visited Sundarban Tour Places
The Sundarbans, a UNESCO World Heritage site, is the largest tidal halophytic mangrove forest in the world, covering parts of India and Bangladesh. Known for its diverse flora, fauna, and the iconic Bengal tiger, this delta region offers an unparalleled experience of nature. While there are countless spots and corners to explore in the Sundarbans, some destinations stand out for their popularity and significance. Let's delve into the eight most visited Sundarban tour places in this unique ecosystem: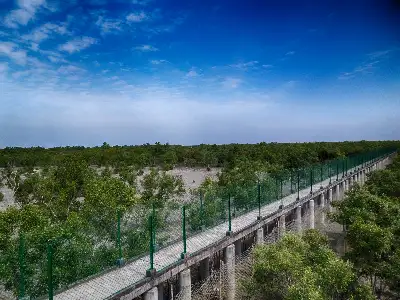 Dobanki Watch Tower
Located about an hour's boat ride from the Sajnekhali watch tower, the Dobanki watch tower offers a panoramic view of the forest. It has a canopy walk, approximately 20 ft above ghance to view wildlife from a closer range.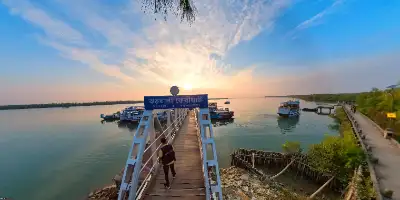 Jharkhali
Famous for its picturesque beauty and serene ambiance, Jharkhali is a preferred spot for those looking to soak in the tranquility of the Sundarbans. The region is also home to a tiger rehabilitation center, which serves as a major attraction for visitors.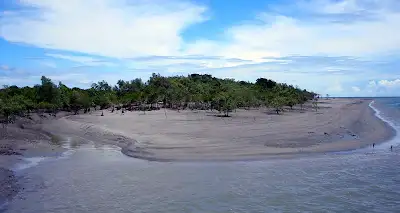 Kalash Island
An ideal spot during the winter months, Kalash Island is a haven for marine turtles. The untouched beach and the mesmerizing view of the Bay of Bengal attract a multitude of tourists.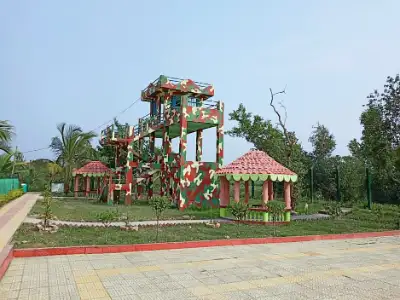 Netidhopani Watchtower
One of the most significant watchtowers in the Sundarbans, Netidhopani reveals the ruins of a 400-year-old temple. As legends go, it's also believed to be the place where Behula confronted the Goddess Manasa. Visitors often spot wildlife like deer, saltwater crocodiles, and even tigers.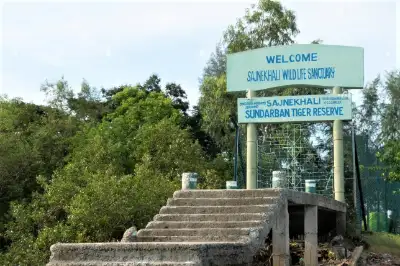 Sajnekhali Wildlife Sanctuary
This sanctuary is a bird watcher's paradise. It houses the Sajnekhali Watch Tower and Mangrove Interpretation Centre. Apart from various bird species, it also provides sanctuary to spotted deer and wild boars.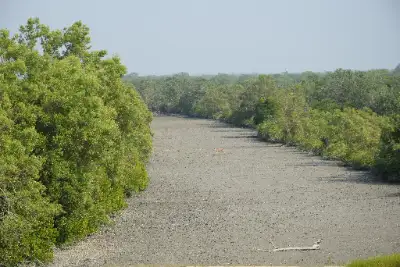 Sudhanyakhali
Another major watchtower in the Sundarbans, Sudhanyakhali offers a sweeping view of the surrounding region. Visitors frequent this spot with hopes of sighting tigers, axis deer, and saltwater crocodiles.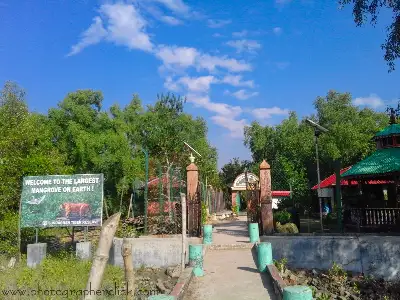 Jhingakhali Beat
Lesser-known yet equally captivating, Jhingakhali Beat has its own watchtower. Located in a relatively remote part of the Sundarbans, it offers a serene experience away from the crowds.
Bonnie Camp
Perhaps one of the most adventurous spots in the Sundarbans, Bonnie Camp is equipped with a 50-foot watchtower. Climbing it gives visitors a bird's-eye view of the forest and its myriad channels. The camp also has a pond where visitors often spot wild animals quenching their thirst.